Hi all
Here's another beautiful collection from Gelish, perfect for Spring and summer. The collection launched in the uk in early May 16 is comprised of 4 colours, these being a red, bright magenta, blue and white, there are matching Morgan Taylor polishes. Once again my upcoming trainings mean I have liquid and powder extensions on and the usual indoor, led and outdoor pictures can be found.
Catch my drift – 2 coats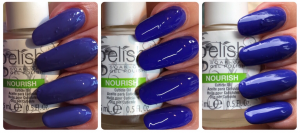 This cobalt blue crème is stunning. It has a really beautiful hint of purple in it to make it different from ocean wave and Mali-blu me away. I'm relieved to have this colour in my collection now as it applies beautifully in 2 coats as opposed to the above mentioned blues which can take many more. So a definite must if your clients like blues.
Wish upon a starboard – 2 coats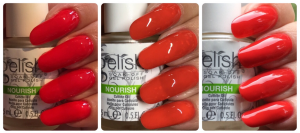 Yes it's yet another red crème, but this time I'm more then happy. It's a new tone to my collection as it has a very orange tinge to it, which is perfect for the summer and has already proved very popular.
Girls love buoys – 2 coats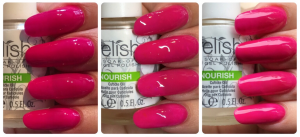 As you guys know I'm not the biggest fan of pinks on my own nails, but I have to say I LOVE this one. It's a bright beautiful magenta and it's stunning with great application.
My yacht rules – 3 coats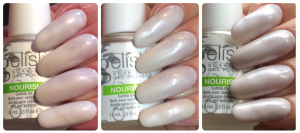 This is the first one I swatched and by golly did it show the imperfections in my l&p. The coverage was OK in 3 coats, but you need to make sure you do not put it on too thick. It's got a shimmer to it so is kind of like mixing sheek White with my secret Santa.
Swatches & Comparisons
Collection TIO vs Matte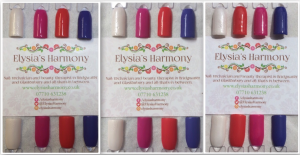 Catch My Drift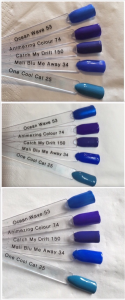 Wish Upon A Starboard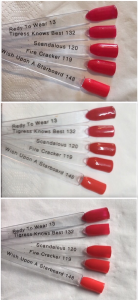 Girls Love Buoys

My Yacht Rules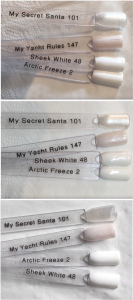 Summary
I love this collection and it works really well in the scheme of colours I already have so a good buy. If I were to buy them as singles it would be in this order: Girls Love Buoys, Wish Upon A Starboard, Catch My Drift and My Yacht Rules.
Id love to hear your thoughts, so feel free to leave comments  🙂