I know that many people have struggled this year with the Pandemic, but in reflection I've had some great positives over the year and can't wait to get stuck in to 2021. My top perks are:
1. Setting up my first online training for the festive season. The Christmas Nail Art group got nearly 50 members in November which I am really pleased with, you will be able to see more information on this in the Christmas Nail Art blog.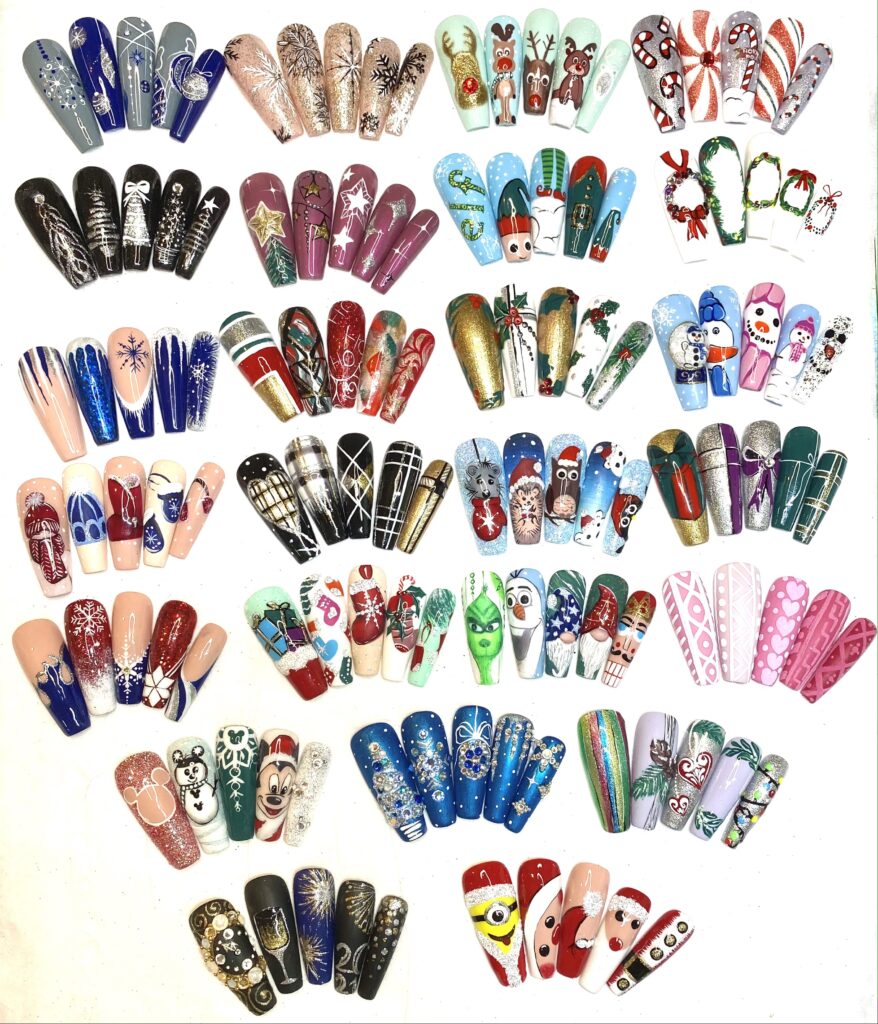 2. Having my own space. This one is a little bitter sweet as I gave up working at Heidis Salon in Castle Cary to do it, but I now have my own dedicated space with all my amazing products and equipment to hand. Its also set up to cater for students with their very own desks and kit. Although as yet I have not used this due to the current climate. Fingers crossed for 2021.
3. Rebranding my business to The Nail Architect. This has been a hard one for me, and I am amazed at how long this has taken and I've still not got it all right. My name has treated me well the last few years and obviously I can't get away from being Elysia Harmony, but I feel rebranding myself as The Nail Architect is definitely a step in the right direction. I love my new logo and it tells clients exactly what I do. Plus has been great for helping me set up my Nail Art & Architecture group where I share the love for all things nail length and design, plus being a great platform to launch my new online courses.
I'm so excited about the year to come and can't wait to get stuck in. Check out my next blog on my goals for 2021.