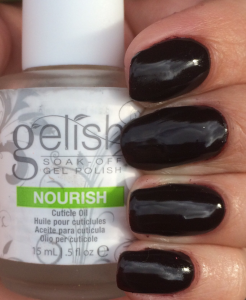 Name: Pumps or cowboy boots
Collection & UK launch date: Urban Cowgirl, 4th August 2015 (singles 29th August 2015)
Description & personal opinion: a black brown crème colour. It has red tones as you can see from the first layer.
Matching nail polish: Yes, Morgan Taylor pumps or cowboy boots UK release 1st September 2015
Viscosity: a nice smooth application.
Application: This is a really highly pigmented colour and therefore thin layers and dry brushing are a must. I did find in slid a bit during application.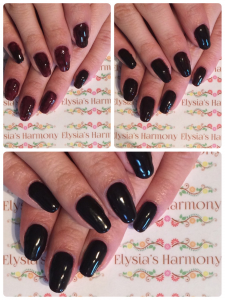 Lighting variance: indoors, led and outdoors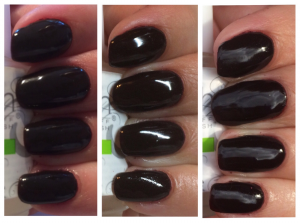 Sparkles & Trends: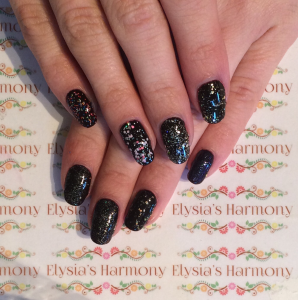 Longevity: no problems
Fading: none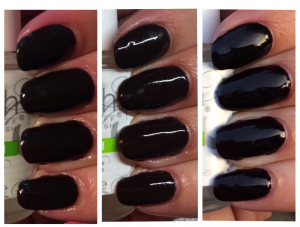 Removal: really easy, lifts off nicely.
Similar colours: Gelish love me like a vamp and black cherry berry are very very similar. It's only in bright sunshine you see the brown tone as opposed to the red tone of the similar colours. As well as black shadow when lighting is not great.
Artwork: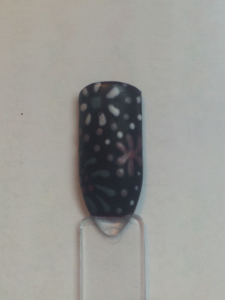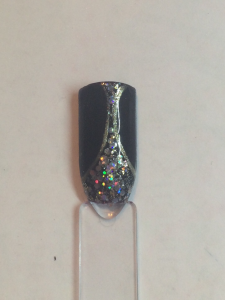 My verdict: I once again love this colour and as I do not own either if the two mentioned above it's a good colour for me.
Next week: plum tuckered out