Name: From Rodeo to Rodeo Drive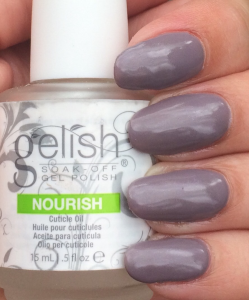 Collection & UK launch date: Urban Cowgirl, 4th August 2015 (singles 29th August 2015)
Description & personal opinion: this is a Crème taupe. Personally I think it's more grey with tones of purple and taupe. It has a beautiful subtle silver shimmer to it.
Matching nail polish: No, alas this particular colour has been replaced by Morgan Taylor with a touch of sass, a dark red crème, UK release 1st September 2015.
Viscosity: crème base so can run quite thick in the cold, I didn't have any issues with this though.
Application: 2/3 coats with no shrinkage or running. As this is a crème colour, if you are in a cold salon you might wish to warm the bottle before application to keep the polish thin for easy application. You can do this by standing it on a warm wheat bag, placing in a bowl of warm water or any other method you prefer.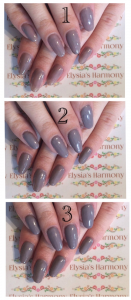 Lighting variance: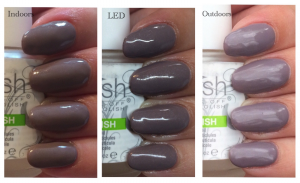 Sparkles & Trends: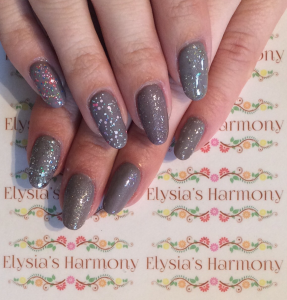 Top: lots of dots, escargo to Paris, June bride, grand jewels
Bottom: am I making you Gelish? Vegas nights, izzy whizzy and rough round the edges.
Longevity: no problems
Fading: I didn't notice any fading, that being said I think in all 3 lights it looks lighter.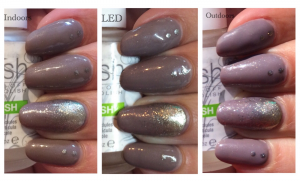 Removal: 8 minutes of soak off and no problem.
Similar colours: I don't have a similar colour to this in my Gelish collection. I really couldn't find a similar colour to this one any where so no comparison to show.
Artwork: all the colours used are from the Urban Cowgirl collection and the glitters are from the nail space.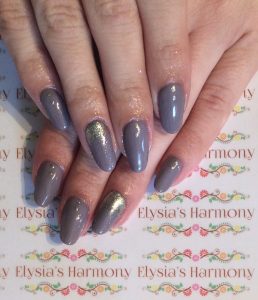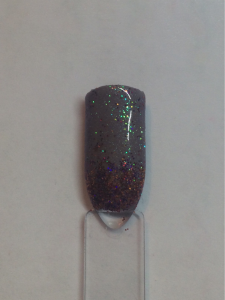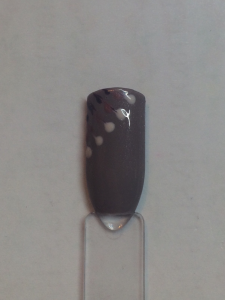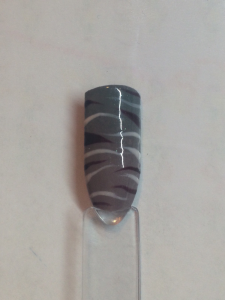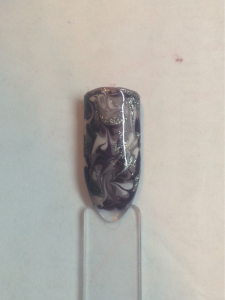 My verdict: a new colour with good application and so a good addition to your collection. Personally this is not a colour I would ever choose myself but actually I've quite enjoyed this colour, a lovely autumn shade.
Next week: pumps or cowboy boots