Name: Seal The Deal
Collection & UK launch date: Urban Cowgirl, 4th August 2015 (singles 29th August 2015)
Description & personal opinion: a dark burgundy which nail harmony portrays to have pink and purple flecks in. It does have them but id say when it's on you notice more orange, gold and red flecks. Unless in a very specific light, wasn't that often. That being said I had lots of compliments about this colour and it is beautiful. It reminds me of embers burning out from a bonfire.
Matching nail polish: yes seal the deal by Morgan Taylor.
Viscosity: shimmer
Application: I would say a 3 coaster for a good application but you could get away with 2. Other then that nice to apply and a good consistency. Don't make the costs to thin with this one.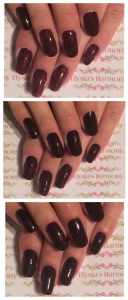 Lighting variance: (indoors, LED, outdoors)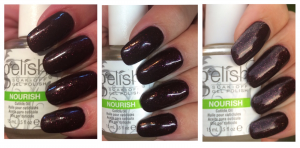 Sparkles & trends: as this is a trend I didn't do sparkles or glitter over the top.
Longevity: no problems
Fading: none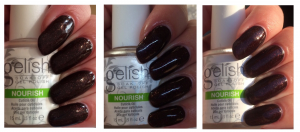 Removal: no problems
Similar colours: to me I think it's the step between berry merry holidays and whose cider you on, so if you already have these you could probably spend your money elsewhere. However personally I love this colour as it has the different colour flecks in it.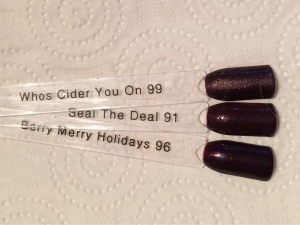 Artwork: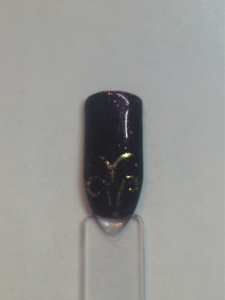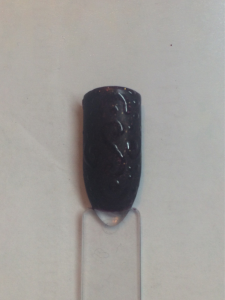 My verdict: nice colour and application, I'm glad I brought it.
Next week: meet the king.