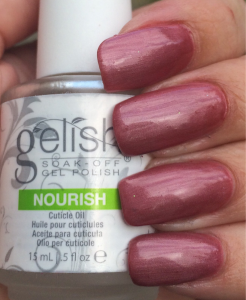 Name: Texas me later
Collection & UK launch date: Urban Cowgirl, 4th August 2015 (singles 29th August 2015)
Description & personal opinion: A coppery medium to dark pink with a frost finish, this isn't really a colour I would chose but has been a popular choice on more mature clients.
Matching nail polish: Yes, Morgan Taylor – Texas me later.
Viscosity: smooth and fluid so easy to apply.
Application: An easy two coats,  this is a frost finish though so make sure all strokes are straight to give a neat finish.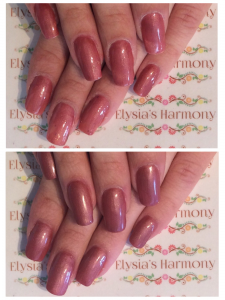 Lighting variance: (indoors, led, outdoors)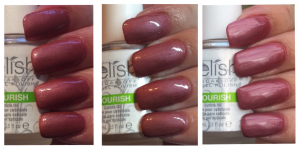 Sparkles & Trends: I love my jewels keep me warm and all that glitters is gold with this colour.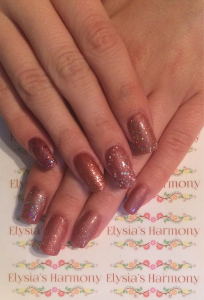 Longevity: no problems
Fading: I do think this faded slightly and lost some of its initial pink rose tints and went to the more coppery side (sorry for the blurry picture).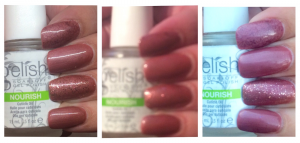 Removal: easy
Similar colours: there currently aren't any similar colours to this in the Gelish collection. The closest non Gelish is Sally Hansen raisin the bar.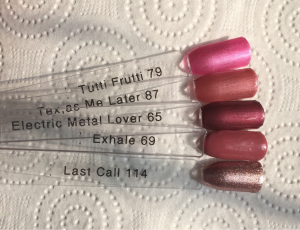 Artwork: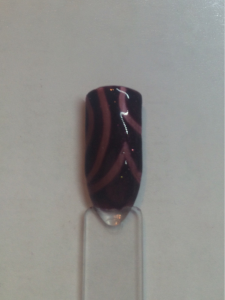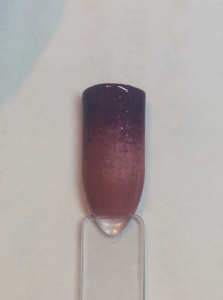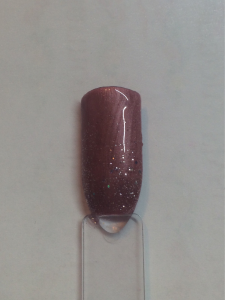 My verdict: although this colour really isn't one I would personally chose it's a nice colour and popular with more mature clients so is worth the investment especially as it applies so nicely in two coats
Next week: chain reaction