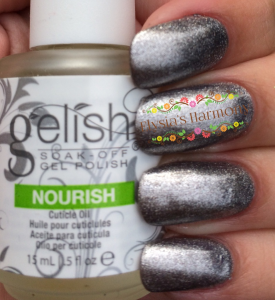 Name: Chain Reaction
Collection & UK launch date: Urban Cowgirl, 4th August 2015 (singles 29th August 2015)
Description & personal opinion: this is a pewter silver so a nice mid silver with a frost finish.
Matching nail polish: yes Morgan Taylor chain reaction
Viscosity: a thicker frost
Application: great, you can almost get away with one coat, obviously I wouldn't recommend this. As it's a frostish finish try keeping your strokes straight when applying.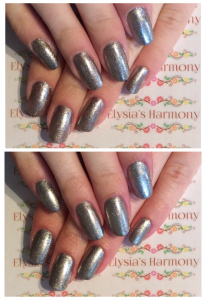 Lighting variance: (indoors, LEF, outdoors)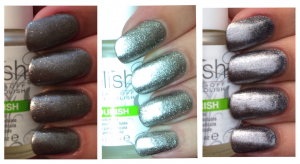 Sparkles & trends: as this is a trend I didn't do sparkles or glitter over the top.
Longevity: no problems
Fading: none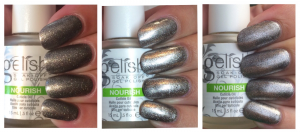 Removal: no problems – quite quick as you don't need many coats.
Similar colours: there are lots of Gelish silvers available, especially bringing out 3 in as many collections. This one is a good middle ground.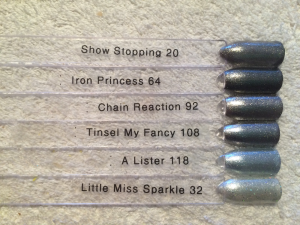 Artwork: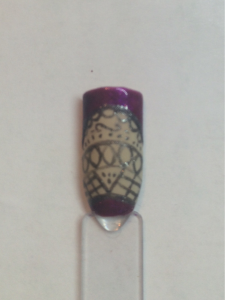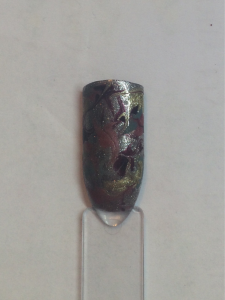 The snake skin effect will not work with this dense colour, obviously you can use it as the base though.
My verdict: this colour has fantastic application even in one coat, so makes it ideal for art work. I have to confess although not a colour I would wear every day, I did catch myself driving and thinking 'oooh what an awesome colour'. So if you are looking for a silver that's value for money and to use for art this is the one for you.
Next week: seal the deal