The last few weeks I have started on creating my business plan and timeline of where I want to be and how I am going to get there. This is a massive task in its self and I can't see me being finished any time soon, plus it needs constantly updating. But I have made a start and can build upon it.
I finished my trends for the Mastered programme – I am not too happy with these ones and it wasn't quite what I had planned but its different and I know what I would change next time.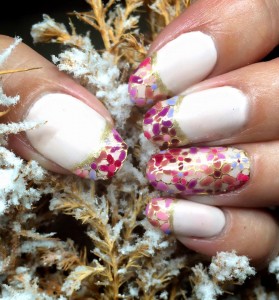 I have completed another brief for Mastered which was based on the OPI New Orleans Collection. I'm quite pleased with these and will be trying it in a few different colours. My aim was to show an easy art design which could be copied at home whilst keeping the feeling of Mardis Gras in mind.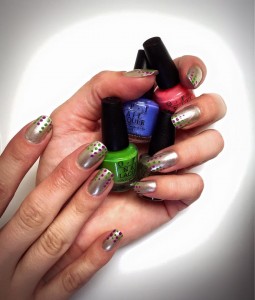 And I attended my first One Stroke Class – This is what I needed as it is so much harder when I try from books. I've still got a way to go before I am proficient but I do plan to practice, practice and practice some more.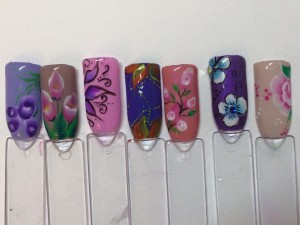 Whats Next:
I'm planning on doing a bit more marketing to build my business, creating some new posters and offering Gelish Pedicures for half price when a client has any hand treatment.
Complete my Louboutin Beaute Brief for Mastered – This is a really hard one where we can only use one red pillar box red colour.
Update my colours list and put my pictures on my colour gallery – most get this done fairly quickly with the fabulous Nail Harmony UK soon to be launching 16 new and exclusive colours only available via educators in the UK. That means they are not available from Sallys or in the USA.
Start practicing my one stroke designs.