Hi all.
Here's the a few of the Secrets collection only currently available in the UK. It was first released on the 1st July with singles being available straight away through educators. The entire collection of 16 is now available online but only as a whole collection.  As per usual the lighting pictures are indoor, led and outdoor but are on Prohesion L&P extensions.
The collection comprises of 16 colours created especially by requests from UK nail harmony techs. What this means is there are some fantastic colours available. I haven't purchased the entire collection yet but did buy the pastels along with sun kissed bliss. The results of which you can find below. With these new Gelish colours only just released that means there are currently no Morgan Taylor or All That Jazz polish matches.
A Tribe Called Cool – 3 coats
This is what we've all been waiting for a pastel yellow. It does need warming but applies well in 3 coats.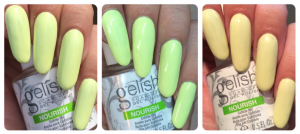 Mint madness – 2 coats
This colour applied beautifully in 2 coats. It's much lighter then mint of Spring and is like a mix between my one blue love and kiss me I'm a prince.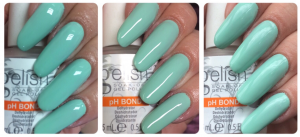 I'm A Wild Flower – 2 coats
This is a beautiful pastel blue. It's slightly darker then my one blue love, but its application is far superior. Do warm up whilst prepping though.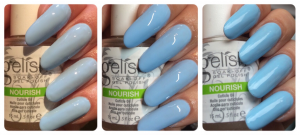 Kiss Kiss – 3 coats
This is the latest pastel pink, I do recommend you warm though as I have had it wrinkle on me, so super thin coats are needed. It's a bit like light elegance but more opaque.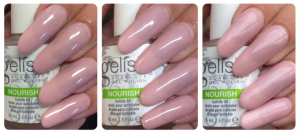 Once Upon A Manicure – 3 coats
This is a baby pink with a hint of purple. Again this one needs  to be warmed and applied super thin as it did have a tendency to wrinkle. I'm not overly happy with the pictures here so will update them when I have a chance. As a result I'm including a simple set taken in natural daylight.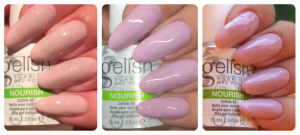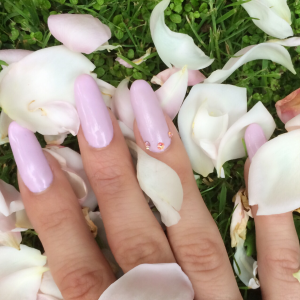 Hidden Identity – 2 coats
This is a beautiful frosted light brown. It applies superbly in 2 coats and would be excellent for those who want to keep their nails neutral.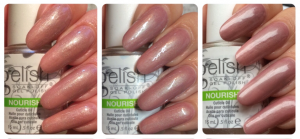 Picture Perfect – 2 coats
Another must from the collection. A dark lilac with no fading. It comes across quite dark in the official pictures but is much lighter in the sunshine. A definite must.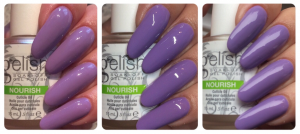 Sun Kissed Bliss – 2 coats
This burnt coral is a dream to apply in 2 coats and is just simply stunning.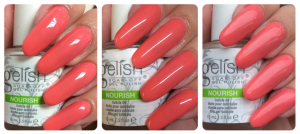 Swatches
Top it off vs matte – to give you an idea of how easy the application was on most. My 3 year old daughter swatched all of the matte ones and a couple of the top it off ones.

Colour comparisons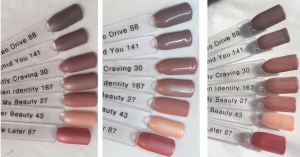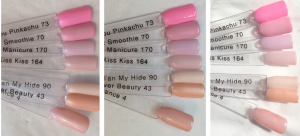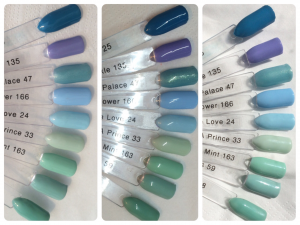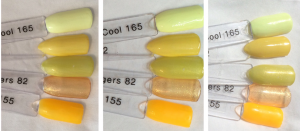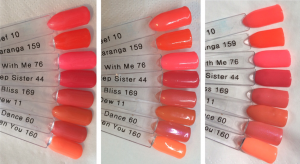 Summary
These colours are beautiful and most apply really well. I have a feeling that once I am used to applying once upon a manicure and kiss kiss that the wrinkling issues I experienced would be ironed out. As with all the colours by Gelish, every single on is made differently so we as good techs have to learn how to adapt. And after all it's much cooler here in the uk as opposed to California so a bit of warming is to be expected.
I'd love to hear your thoughts and see your pictures from this collection.